Healthy Winter Soups
It can be tough thinking of lunch ideas that are not only going to be easy to transport, but are also going to be delicious and easy to prepare. Thankfully, The Food Warehouse have a wide range of options that will satisfy your taste buds, and your bank balance!
Our range of soups can be frozen, and can be microwaved easily to leave you with a steaming bowl of tasty soup; perfect for warming you up on a chilly day. Have a look below at the different flavours you can choose from, and make sure you have room in your freezer before stocking up.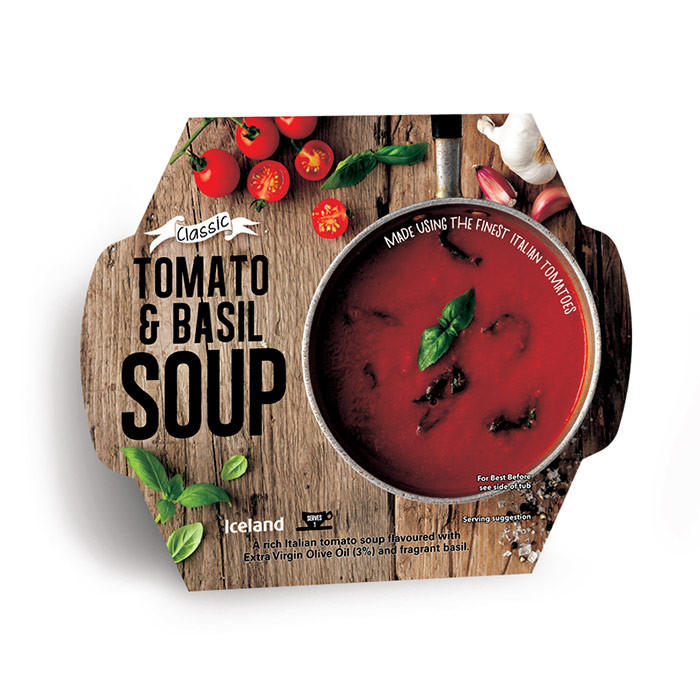 Tomato & Basil Soup
What can be better than a soothing bowl of our Classic Tomato & Basil Soup, and some buttered crusty bread to accompany it? After warming in the microwave from frozen, prepare yourself to be greeted with the enriching smells of a rich Italian Tomato soup and fragrant basil.
Shop Now
Mushroom Soup
For a delicious lunch that can be easily cooked from frozen using a microwave, our Classic Mushroom Soup is ideal. Made using Italian mushrooms, potatoes and onions, this winter warmer will become a firm favourite during those cold months.
Shop Now
Chicken Ramen Soup
If you prefer an Asian-style soup that will bring different flavours into your diet, including soy sauce, spring onions and aromatic spices, our Chicken Ramen Soup will tick all the boxes. Make sure you cook it from frozen using a microwave, and prepare to enjoy your soup with an oriental twist.
Tom Kha Soup
This Thai-style soup will certainly make your taste buds tingle, especially given its spicy but sour flavour. Made with chicken breast, oriental vegetables, coconut and flavoured with lime leaves and lemon grass, our Tom Kha Soup will definitely pep-up your lunchtimes.
Hot & Sour Soup
If Chinese cooking is your thing, then you can't go far wrong with our Hot & Sour Soup. Containing chicken, soya beans, fish sauce and oriental vegetables, this diverse and delicious soup makes for the perfect lunchtime treat during Winter.
Vegetable Minestrone Soup
For a twist on a classic, we have cooked up an exceptionally tasty Vegetable Minestrone Soup, that comes as a welcome relief in the midst of a chilly winter day. Prep this soup in the microwave and remember to cook from frozen, for a truly tasty chunky Italian soup that is perfect with crusty bread.
For information on your nearest The Food Warehouse, check out Our Stores, and if you would like to get in touch, feel free to head over to our Contact Us page.