Understanding how complex life can be, The Food Warehouse is here to 'Make life that little bit easier'..
We are Iceland's bigger little brother bringing you free parking, exclusive products, bigger choice in food and homeware, bigger packs and even bigger deals, it's the bigger store giving you a great deal more!
Don't stress.. The Food Warehouse caters for everyone. We know that no two days are the same The Food Warehouse has it covered. All stores are open until 8pm* some even later! So if you are on your way home from a hard day at work and need that 'quick tea', to having all the time in the world to do you 'weekly shop' we are there for you.
And don't forget, we have incredible deals on homeware too, so always keep an eye out for those big deals, because when its gone, its gone!
*Excludes Sunday opening hours.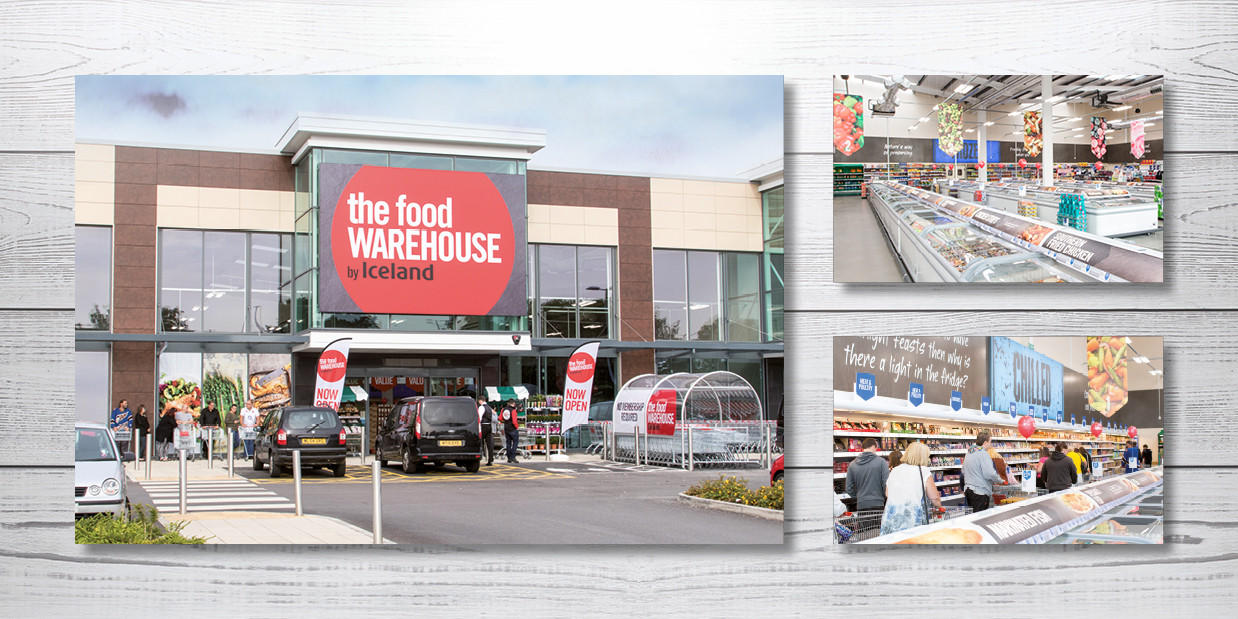 The Food Warehouse was formed in 2014 which makes us rather young! Our bigger brother, Iceland's history goes right back to 1970 when Malcolm Walker and another retailer founded the very first Iceland store.
Iceland now has over 800 stores and The Food Warehouse, over 100. We've got some catching up to do - but for now, we're focused on opening another 30 stores over the next year.
Our stores offer a fresh new way to shop. Pick up our large pack Case Savers and make big savings on everyday products from brands such as Heinz, Pepsi and Capri-Sun. Look out for some of the exclusive partnerships we have across a range of foods by brands including Slimming World, Pizza Express and Millies.
We look forward to welcoming you in store soon!
Take a look around one of our Food Warehouse stores