Funktional Food Recipes
Feel like trying something a little different? Our new superfood range is available in store until the 23rd April. Get inspired with these super easy and equally delicious recipes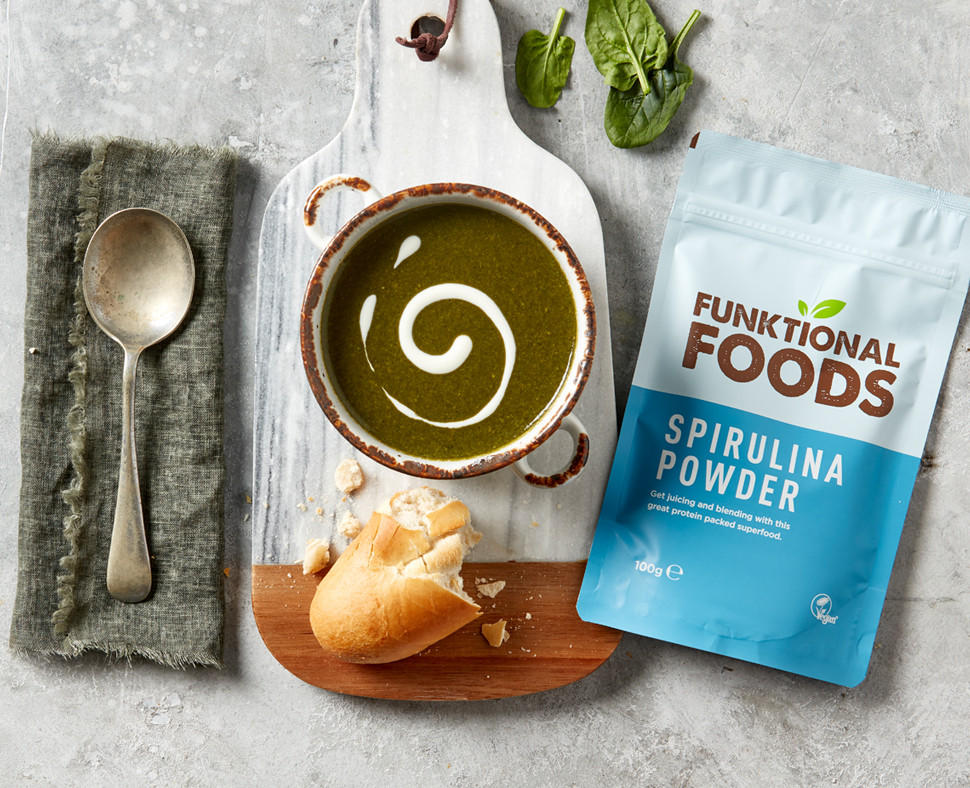 Pea, Spinach, Mint and Spirulina Soup
Serves 4
Ingredients
1 small onion - chopped
1 clove garlic- crushed
600ml veg stock
200g fresh spinach leaves
300g frozen peas
2-3 tsp mint sauce
1 tbsp spirulina powder
Juice of half lemon
Method
Fry the onion and garlic in a saucepan with 1 tbsp olive oil until soft.
Add the spinach, peas, mint sauce and spirulina powder, stir until the spinach wilts down.
Add the stock and simmer for 5 mins.
Add the lemon juice.
Blend until smooth with a hand blender.
Serve with a swirl of natural yoghurt.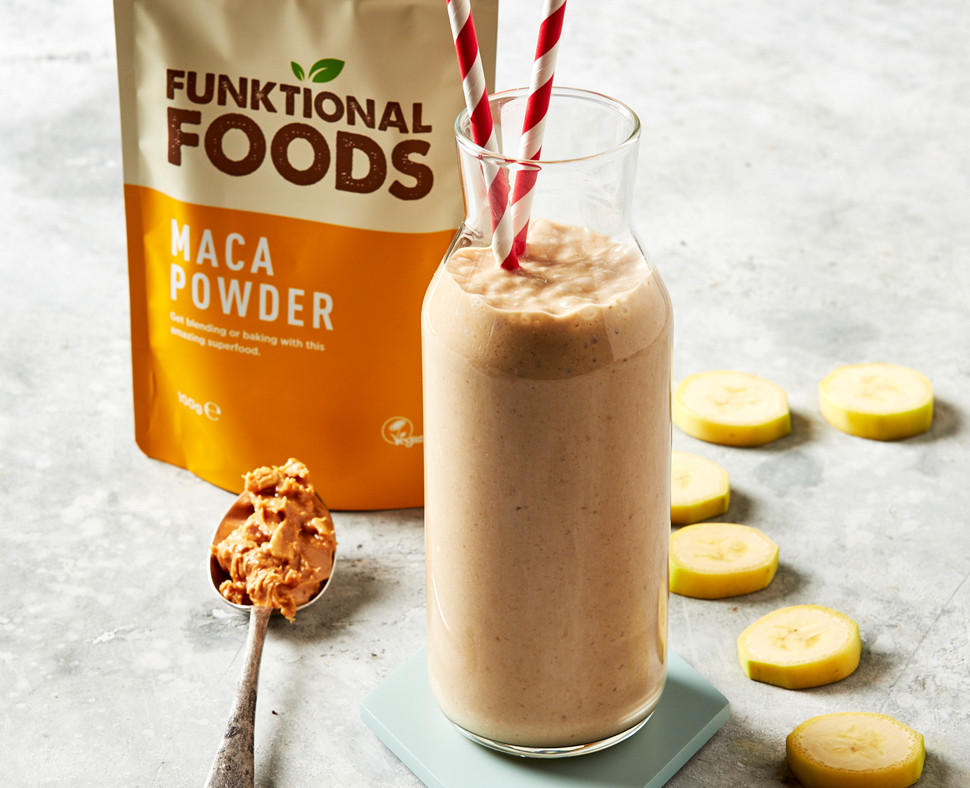 Peanut Butter Maca Smoothie
Serves 1
Ingredients
2 medium frozen bananas
1 glass of almond milk
1 tbsp crunchy peanut butter
1 tbsp Maca powder
1/2 tsp vanilla essence
Method
Blend all the ingredients together in a blender or liquidiser until smooth.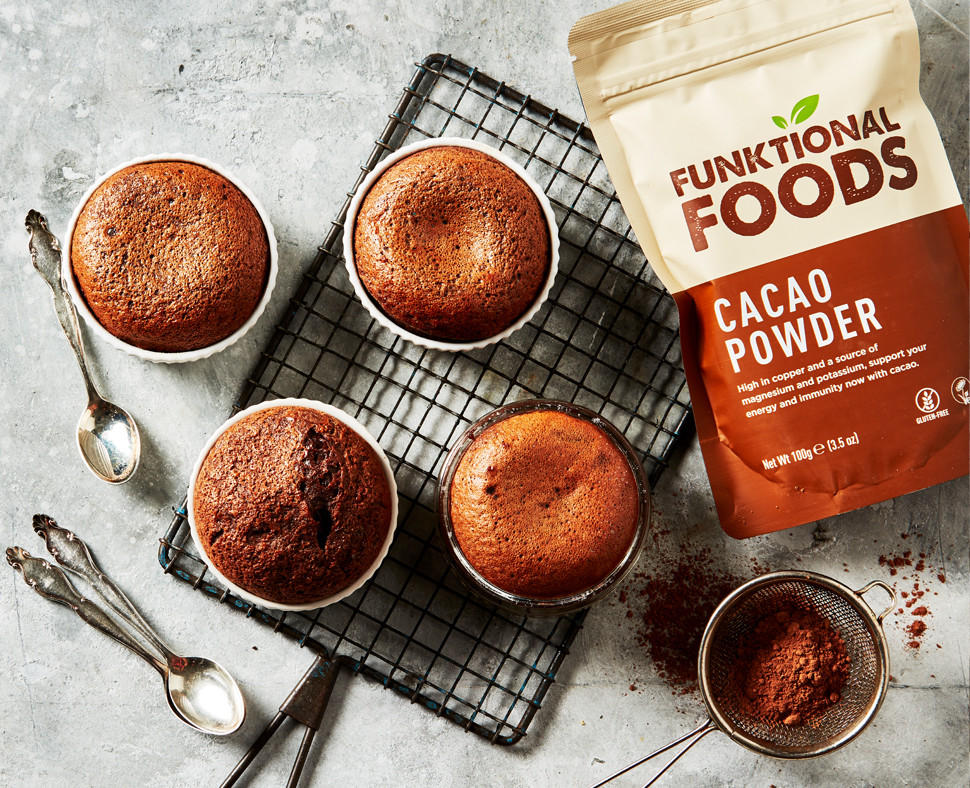 Chocolate Fondant Pudding
Serves 4-5
Ingredients
100g caster sugar
150g butter
2 tbsp cacao
2 tbsp golden syrup
3 egg yolks
3 eggs
1 tbsp plain flour
Method
Preheat oven to 180c, gas 4.
Grease 4 ramekins.
Melt the sugar and butter in a saucepan until the sugar dissolves.
Stir in the syrup and cacao.
Whisk the egg yolks and eggs in a bowl for a few minutes add to the chocolate mixture.
Fold in the flour until all thoroughly mixed together.
Pour into the ramekins.
Place on a baking tray and put in the fridge to chill down for 25 mins.
Bake in the oven for 10-12 minutes until risen serve immediately.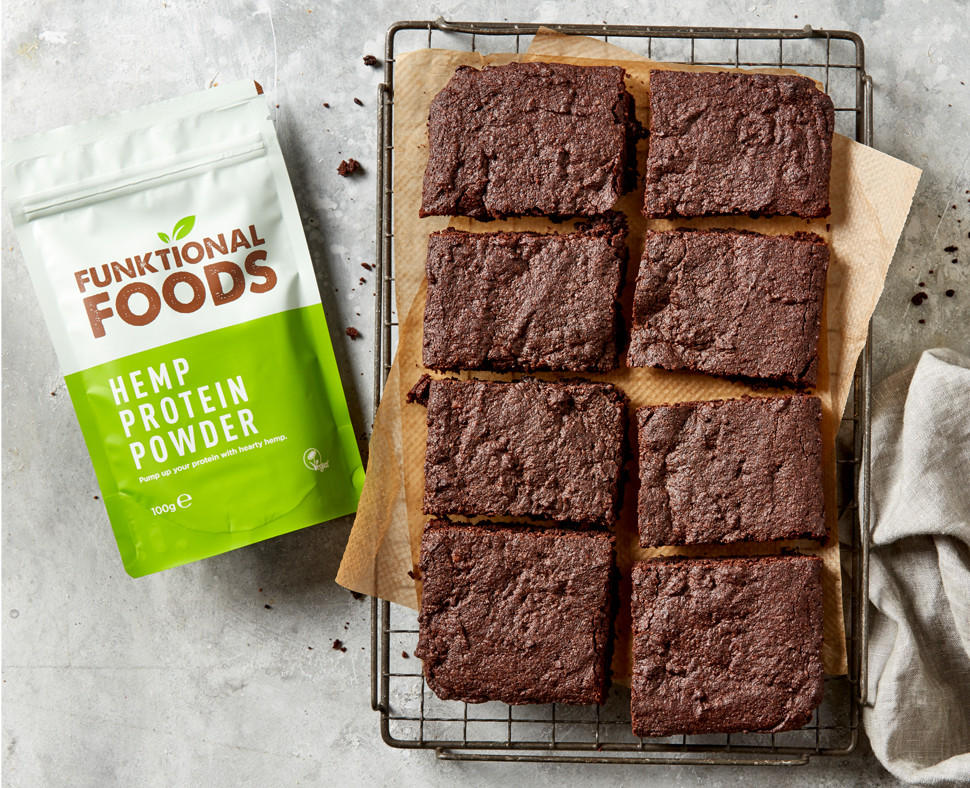 Chocolate Hemp Brownies
Makes 8-10
Ingredients
200g Sugar
100g Butter - melted
50g Cacao Powder
1/2 tsp vanilla essence
2 eggs100g Hemp Powder
1/2 tsp baking powder
Method
Mix all the ingredients together in the order listed above.
Bake in a greased baking tray at 180c gas 4 for 20-25 mins.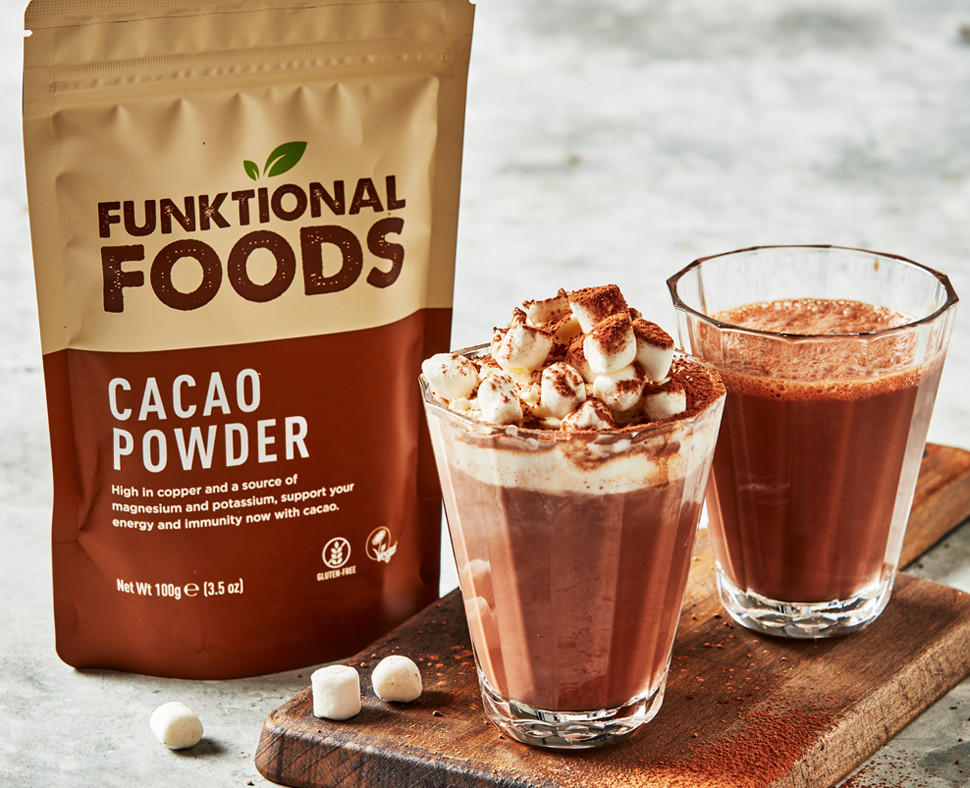 Hot Chocolate
Serves 2
Ingredients
600ml soya milk
3tbsp cacao powder
2tbsp maple syrup
Squirty cream
Mini marshmallows
Method
Use a small amount of the milk to mix the cacao and maple syrup to a smooth paste.
Heat the soya milk in a saucepan until it just comes to the boil add the chocolate mixture and whisk until frothy.
Pour into glasses and add squirty cream and mini marshmallows and a sprinkle of cacao.